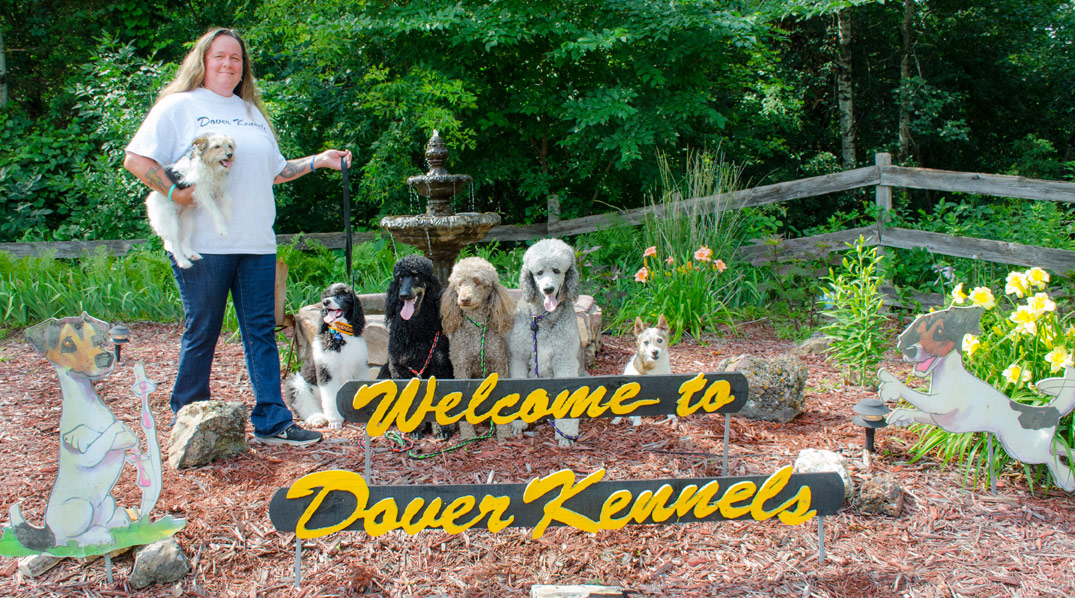 Being the Owner of Dover Kennels is my Passion. I have worked for 30 years working at my dream, I have Shown dogs in competition and been a breeder for all that time, I am also a Member of the Minnesota Purebred Dog Breeders Assoc. I have 16 years under my belt as a Vet Tech, working hard at all this so that one day I could allow my passion to be my job. As the saying goes if you love what you do, and have a passion for it, you will never spend a day of your life working.
Amanda / Kennel Manager

I have been in Management since 2003, I love Working for Jill here at Dover Kennels, working with animals has always been my dream, Even as a kid growing up on a farm I could not get enough of them. I am currently the proud Mom of a Bull Mastiff, 4 cats, and an African Spurred Tortoise, And I still enjoy fostering for rescues when I can.
Maddie
Kennel Attendant
Marielle
Kennel Attendant
Kenna
Kennel Attendant
Naydene
Kennel Attendant